WATER RESONANCE 
"Since the MOLECULAR STRUCTURE OF WATER IS THE ESSENCE OF ALL LIFE, the man who can control that STRUCTURE in cellular systems will change the world."  Dr. Albert Gyorgyi NOBEL PRIZE Medicine
Marcel Vogel Invented a Potential. A TOOL OF WATER RESONANT POTENTIAL. A tool, the Vogel Crystal, which, when filled with the right energy, can then, AND ONLY THEN, attain the ULTRA HIGH and ULTRA COHERENT Frequency that are needed to Speak to/RESONATE with Water. Otherwise, the Vogel Crystal, as Marcel Vogel said himself, "does little to nothing to structure water or heal."
RESONANCE
Everything is ENERGY and Everything is Vibrating. When 2 or more things or beings share a similar vibration, then there is a POTENTIAL for RESONANCE and Resonance OFTEN does occur. and MASSES of energy and information are exchanged through this interaction of the manifested RESONANT WAVES.
INDEED, RESONANCE is a scientific PHENOMENON, and is described by the RESONANT EFFECTS that are seen across all nature, space and time. Dynamic connections, energy and information exchange resulting in the very intelligent, dynamic, and persistent calculated reality of NATURE. Yet RESONANCE is ONLY understood by scientists and used in technologies as PRINCIPLE, and by very apparent, yet incalculable "RESONANT EFFECTS" that can be caused and witnessed in nature, but what happens when things RESONANT is DYNAMIC and cannot be calculated or quantified, and it's effects are only by reason nature. Man only knows that we can get things to RESONATE, if we provide just the right SYMPATHETIC/alike VIBRATION to a being, system, or object, but he does not quite know why things have the dynamic Resonant Effects, nor can he fully calculate the results of the dynamic RESONANT WAVE, but it is TRULY the WAY that things get done in such an intelligent manner in all of nature.
SCIENCE AND TECHNOLOGIES SIMPLY AND ULTIMATELY DEPEND UPON DYNAMIC ASPECTS OF NATURE CALLED "RESONANCE EFFECTS", FOR MOST ALL COMMUNICATION AND ENERGY EXCHANGE BETWEEN DEVICE, SYSTEM, AND BEINGS.
WATER RESONANCE
Dynamic communication and energy exchange with WATER
When speaking in the terms WATER RESONANCE, I do not know of a company that spoke of such a thing before Tree of Life Tech, except for Marcel Vogel at P.R.I. We presented, and still present, the first tools regarding "WATER RESONANCE" with the body, and "WATER RESONANT THERAPY DEVICES" to the world, and several marketers of far inferior, as well as CLASSIC VOGEL CRYSTAL tools, NOW fraudulently claim their tools to be tools of WATER RESONANCE.  We spend our lives studying and heavily invested these things, and we know that there is NO frequency generator, NO crystal device, NO classic Vogel or machine-cut Vogel Crystal, and no other therapeutic technology can scientifically or truthfully claim to be a TRUE WATER RESONANT DEVICE;  BESIDES ARC VOGEL CRYSTAL Technologies.
This is due to Water's EXTREMELY HIGH FREQUENCIES, the extremely HIGH VIBRATIONS associated with all Water, and the reality of the ARC QUARTZ VOGEL Crystal.
WATER IS LITERALLY; CONTINUALLY VIBRATING AT A FREQUENCY/RATE SOMEWHERE IN-BETWEEN MATTER AND LIGHT
So in order to be a WATER RESONANT DEVICE, it must first then be in sympathetic or LIKE/Similar VIBRATION AS WATER. This means that any device or tool that claims to be a "WATER RESONANT" device, must be in a vibration that can be measured in the TRILLIONS OF HZ, or the device must have the ability to create vibrations/frequencies that can be measured in PICOSECONDS.
PICOSECONDS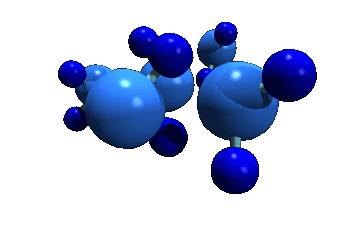 WIKI LINK
Water is known to be changing it's Atomic molecular H2O bond arrangements (more than) 2 TRILLION TIMES EVERY SECOND.
FREQUENCIES MEASURED IN TRILLIONS OF HZ, or "PICOSECONDS"
REALITY
I know of NO other material on EARTH (manmade or natural), that is capable of vibrating coherently in the same ULTRA HIGH PICOSECONDS (3+ TRILLION HZ) known of water,
BESIDES QUARTZ.
Dr. MARCEL VOGEL, a profound chemist, physicist, liquid crystal, water, and materials scientists and specialist, did not know of any other material capable of this ULTRA-HIGH and ULTRA-COHERENT vibration either.
NOR did the ancients and mystics throughout history, who called QUARTZ; Permanently frozen Water" AND "Permanent LIGHT". Somehow people throughout time have understood what scientists are now beginning to grasp.
QUARTZ is quite an Absolutely Unique substance, and it has a particularly interesting relationship with WATER AND LIGHT… A POTENTIAL RESONANT INTERACTION 
Also known worldwide through antiquity as "THE MASTER HEALER";  Quartz's therapeutic energy, LIGHT, and WATER RESONANCE EFFECTS on the body have been known and charted throughout time, yet are largely uncharted in western science or western medicine. Yet the fundamental aspects of ARC GEM LIGHT THERAPY, have long-since been exploited in the terms of the highest technologies such as; optics, radios, sonar, timepieces, air and water purification, and computing systems. All of theses QUARTZ-reliant technologies are operating because of Quartz's unique vibrational, light refraction, light amplification, prismatic, as well as subtle piezoelectric and magnetic RESONANCE effects. Marcel, and further Tree of Life Technologies Inc, have only refined quartz so that it acts as a RESONANT LASER of GEM CODE in Vibrational and Light to WATER-RADIO-RECEIVER:  THE BODY.
H2O

RESONANCE SCIENCE
THE ENERGY in the Space between
We are speaking of COMMUNICATING ENERGY AND INFORMATION TO THE WATER AND THEREBY THE CEll, TISSUE, AND DNA. 
Water is changing it's bonds and geometric arrangement trillions of times per second. Much of the available energy in water is HELD IN IT'S BONDS. This is largely related to the angle that the H2 and O molecules, and the space between those bonds as they continually arrange and rearrange themselves. These BOND ANGLES, or VECTORS, are both the source for the energy storage of the H2O Water, and it is also the source for INFORMATION STORAGE.
In simplicity, the ENERGY and INFORMATION stored in water is stored in the angles and the spaces between the H2O atoms. As the H2O bonds and re-bonds with other hydrogen and oxygen atoms, there is an overall pattern that is persisted, and this pattern of shifting molecular patterns, results in water's vibration, and the geometry of the H2O molecules results in the water's overall STRUCTURE, and Water's overall energy and energy storage potentials.
"Man knows not the TRUE nature or potentials of Water, and so he knows not the potentials or nature of self" Dr. Apollo S.
Water is said to be the universe's most dynamic battery and computer. This is because of these bonds of Hydrogen and Oxygen atoms, that have such inherent energy and thereby information storage capacities in-between their bonds, as just discussed, as H2O water. In this, science knows that the HUMAN IS A DYNAMIC SUPER COMPUTER, with an infinite capacity for energy storage and transmission. Mankind has not known how to access his/her INTERNAL WATER COMPUTER or energy storage system, nor how to charge it/the body with the right (WATER RESONANT) energy/information. Making this, one of the most important, yet largely forsaken quests in mankind's comprehension, treatment, and evolution of self and society.
ENERGY IS ALWAYS INFORMATION 
There exists the distinct potential to 'feed the cell' proper ENERGY CODES, patterns of energy that will excite, charge, and nourish the cell with a perfect energy/information that sustains the cell in higher form and function for terms that are theorized to be indefinite.
Many scientist before and since NOBEL PRIZE winner Albert Gyorgyi have realized that the PATTERNS OF WATER WITHIN THE CELL, are doing as much or more to determine the body's form, function, consciousness, and longevity than any chemical associated with or of the body. In this, Marcel and others have long-since realized that the cellular fluids, organs, and all water need a highly specific (RESONANT) energy that can effectively communicate a highly specific information/pattern/code/energy to the water of the cell. Scientist have long-since realized what any engineer can tell you is needed for longevity. Blueprints and materials, the energy and information that the cell needs for longevity, is the same as what any system or structure requires for longevity. GEOMETRY, more specifically, ELECTRO-GEOMETRIES, perfected energetic patterns to effect the building blocks that are already in place.
"Diamonds are Forever" and this is the PHYSICS, the REALITY OF PERFECTED STRUCTURE. GEMS have the most perfected
structure in nature, so many scientist before and since Marcel Vogel have realized that the cell begins to lack these 'Structural components' or 'Structural Water Codes', so all processes and form of the cellular system begin to degrade. The patterns have always been there, in GEMS and Flower patterns, but the problem has been 'HOW to effectively get these patterns into the cell". Many people use and swear-by homeopathic remedies; a way to eat this 'ENERGY CODE', as classic scientist are perplexed as to how something can work in the body if there is no chemical present. CODE, Energy Code, ENERGY CODE IN WATER, and ARC VOGEL CRYSTALS offer THE WAY to pass these Structural Energetic Codes into the body effectively, efficiently, purely, energetically, perfectly: Through LIGHT and PERFECT RESONANT VIBRATIONS.
CLASSIC

VOGEL CRYSTAL WATER RESONANCE
The Vogel Crystal has what is known as WATER RESONANT POTENTIAL. The POTENTIAL to be in and create Vibrations that are SYMPATHETIC to PURE Water.
THE CLASSIC VOGEL CRYSTAL is a carving/cut/faceting that is made into QUARTZ Crystal, and it's inventor Marcel Vogel at IBM COMMUTERS, realized that he created a PHENOMENON… A tool with WATER RESONANT POTENTIAL. The POTENTIAL TO COMMUNICATE WITH WATER…
BUT
Marcel later realized that NOT ALL VOGEL CRYSTALS ARE THE SAME, and that some are potentially DANGEROUS
Marcel realized that NO Classic Vogel Crystal besides ones that he cut and oversaw, actually registered in WATER RESONANT frequencies on his testing equipment. He realized that HIS consciousness was affecting the resulting frequencies of the Vogel Crystals being cut in his presence or by himself. He realized that the shape and the material, the QUARTZ VOGEL CRYSTAL was NOT WATER RESONANT, but that they are a dynamic energy storage device, with the ability to VIBRATE in frequencies associated with, and SYMPATHETIC to Water, but without the proper energy stored into it Marcel openly and fundamentally stated that the "the (classic) Vogel Crystal does little to nothing to heal or affect consciousness".
Marcel Realize that the Vogel was a CAPACITOR, a battery, a way to store energy, bio-energies in-fact, and if these energies were in-tune with the ultra-high bio-eneregetic frequencies created when one is expressing PURE LOVE, then that energy causes the VOGEL CRYSTAL CAPACITOR/Battery, to be filled/charged with that ultra-high bio-energy. THIS, and ONLY THIS, THEN is the energy that causes the Classic Vogel Quartz to literally VIBRATE IN ANOTHER OCTAVE. This is JUST AS A WATCH BATTERY shocks and thereby stimulates the QUARTZ movement, based on an electrical stimulus, causing the PIEZOELECTRIC ATTUNED Quartz to greatly increase it's vibration, and , a. Without TRUE PURE LOVE, and immense skill necessary to mentally transfer mind/heart energy into the Quartz Vogel, Marcel knew that most people would not accomplish much with a Classic Vogel Crystal
Marcel realized that because of the systematic injuries to the heart/mind/consciousness of man, that many would do more to hurt each other with mis/false/negative bio-energies (intentioned or SUBconscious), being transferred through the Vogel Crystal, and more resonantly into the body of another seeking treatment, thereby causing energetic stress or harm to the 'healer' and the 'healee'.
THE CLASSIC VOGEL CRYSTAL IS NOT A WATER-RESONANT DEVICE
Again, all water vibrates differently, and VOGEL CRYSTALS FALL FAR SHORT OF WATER RESONANT VIBRATIONS OR FREQUENCY EMISSIONS
TRUE PERFECT
 WATER RESONANCE
SYMPATHETIC VIBRATIONS
ARC VOGEL CRYSTAL'S
TRUE WATER RESONANCE
Remember

; PURE WATER IS VIBRATING AROUND 2-5 TRILLION HZ
CLASSIC VOGEL CRYSTALS VIBRATE SOMEWHERE BETWEEN 50 AND 300 BILLION HZ ACCORDING TO THE BEST ANALYSIS AVAILABLE TODAY… This variation is due to the broad variation in QUARTZ, the Cutter, the Intention of Cutter and user, the # of sides, AND IS FAR BENEATH WATER RESONANCE BANDWIDTH
ORGONE SPECIMENS HAVE BEEN TESTED TO BE BETWEEN 5 AND 500 BILLION HZ, and again varies based on materials, intention, design, quality, and more. INDEED, ORGONE USUALLY VIBRATES HIGHER AND WITH MORE COHERENCE THAN A CLASSIC VOGEL CRYSTAL, BUT ORGONE IS FAR BENEATH WATER RESONANT BANDWIDTH and thereby has limited and LIMITING EFFECTS.

ARC VOGELS REGISTER IN THE TRILLIONS OF HZ WITH JUST 5 SPECIFIC GEMS INSTALLED
WATER RESONANCE IS ACHIEVED. CERTAIN GEMS can provide the electrical stimulation to uplift the ARC VOGEL Crystal into the extremely high and coherent frequencies known of the Water Resonant band of PURE Water.
WITH 12-20 GEMS,

ARC

VOGELS REGISTER IN THE TENS OF TRILLIONS OF HZ, which is HIGHER than what is considered WATER RESONANCE…

 WITH 20-30 GEMS,

ARC

VOGEL CRYSTALS REGISTER 100'S OF TRILLIONS OF HZ. 

WITH 30 OR MORE GEMS,

ARC

VOGEL CRYSTALS REGISTER IN THE QUADRILLIONS OF HZ BANDWIDTH!!!

Our access to modern testing equipment, as well as modern correlations and science that just were not available to Marcel 

Vogel before he passed in 1991, have allowed us to go far beyond Marcel's work to correlate and understand the frequencies associated with WATER and WATER RESONANT DEVICES, as well to realize WATER RESONANT EFFECTS that Marcel had only theorized and had merely began to experience with the Vogel Crystal. 

Marcel's Radionic OMEGA 5 MACHINE told him, and our tests with HIS OMEGA 5 correlate other tests we've performed to confirm what we now readily experience>> WATER THAT IS VIBRATING IN THE QUADRILLIONS OF HZ++++.

 

The OMEGA 5 announced

PURE

WATER

as the # 454, yet when Marcel spent days charging Vogel Crystals with intention and bio-energies, the OMEGA 5 would then register these Vogels and the STRUCTURED WATERS produced by them to be the number 454 followed by several zeros. For example; 45400000. We now know this as THE OCTAVES ABOVE 454, which then Marcel stated that 'this HIGHLY STRUCTURED ULTRA COHERENT ULTRA HIGH FREQUENCY WATER should not be considered the same substance as Bulk/Tap Water'. 
Marcel ULTIMATELY REALIZED that he created a device that would one-day shift the entire medical, consciousness, and
evolutionary paradigm that has been presented to humanity for thousands of years. This is not much to say for the man who brought us the age of personal computing, and this would be the 2nd time that Dr. Marcel Vogel's discoveries and developments led to devices that have truly changed the world.
The REALTY that Marcel's work left us with; a way to speak to the very essence of the cell, and the tool that is the utmost in effecting the water crystallography/patterns that make up the cellular fluids and actually compose the cell, is what we feel is the GREATEST INVENTION EVER. Especially when it is considered that ALL health and ALL Consciousness and ALL Evolutionary processes of life are totally dependent on the STRUCTURE of the Water that it is composed.
MARCEL CREATED

THE

 DELIVERY SYSTEM
THE POTENTIAL, the very basis for the ULTIMATE WAY to deliver code, nutritional and medicinal information PATTERNS of
 energy, in NATURES PERFECTION AND PLAN OF PERFECT RESONANCE WITH CELLULAR SYSTEMS.
It is known that Marcel died of a massive heart attack just after he told a friend that the VOGEL CRYSTAL WOULD ONE DAY DELIVER PHARMACEUTICAL INFORMATION INTO THE BODY, DISSOLVING THE NEED FOR INGESTION, DIGESTION, AND ALSO FOR PHARMACEUTICAL COMPANIES.
He did not tell ANYONE how he aimed to do this, nor how he aimed to accomplish transferring the codes of GEMS and HOMEOPATHIC materials into the body with the Vogel Crystal either. But he knew that the Vogel Crystal was THE Ultimate way to communicate these codes to the body. Through the Power of Perfect Resonance.
It is not our aim to install pharmaceutical codes into our ARCs, we do realize that as one of the potential information transfers in the PATENT PENDING ways that we have discovered how to use the Vogel Crystal to Transfer Code in to the Radio Receiver known as the Water-based body, but our goal is wellness, and not treatment. With the Energetic Codes of Wellness, induced into the body in the intelligence and nature of Perfect Resonance, there may one day be no need for Treatments of Chemicals.
 DIGITAL AND VIBRATIONAL NUTRITIONAL MEDICINE
MORE ABOUT RESONANCE Link
Exclusively by TREE Of LIFE Technologies Inc.